Lingo
Spotlight exhibition, kunstuileen Rotterdam
My serie
Lingo
was on the wall of the
kunstuileen Rotterdam
Spotlight exhibition.
These paintings were a way of playing with the functional borders of letter shapes. I tempt to read shapes, now I made shapes out of letters.
What do you see? Shapes or L I N G O?
acrylic paint, gloss polymer medium
360g paper
50 x 70 cm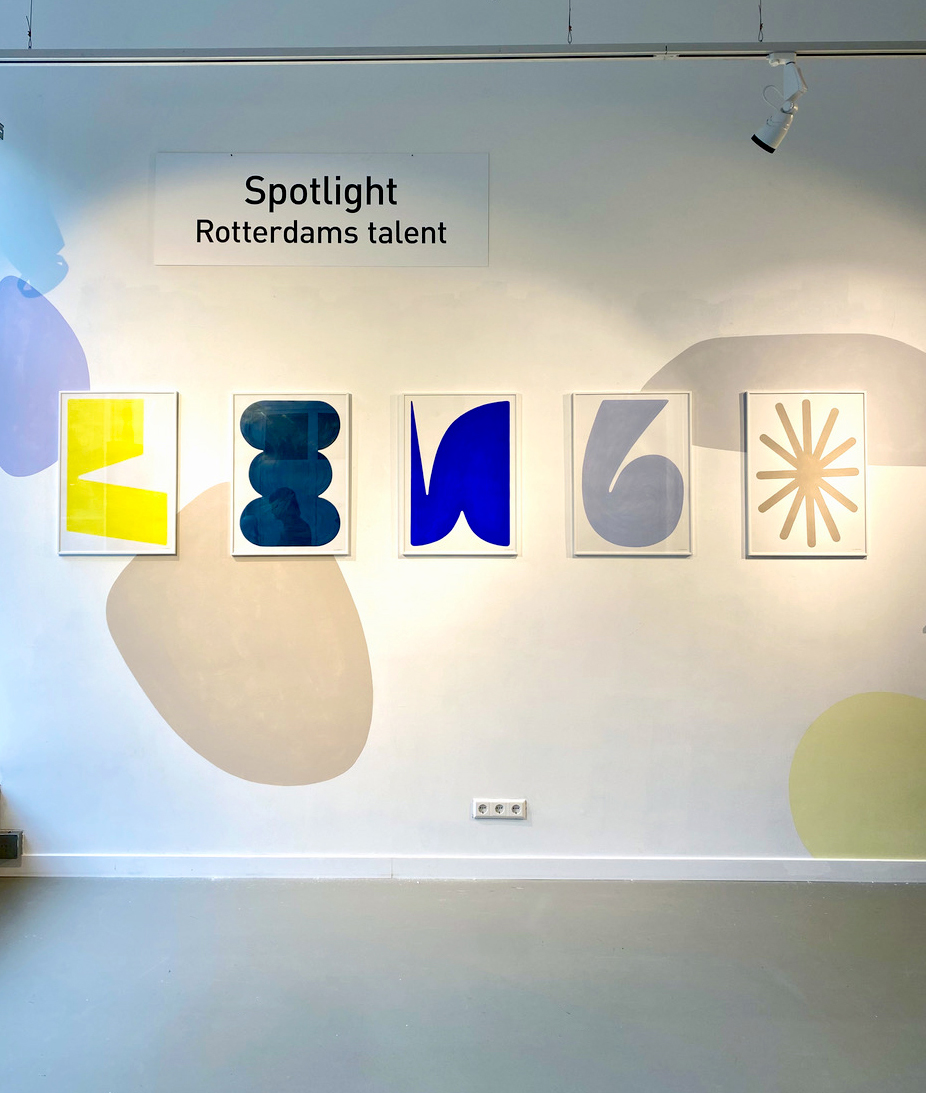 Everpress T-shirt
Illustrator
Maxim de Gilder
and I collaborated in making this tee for the collaboration collection from Everpress. They asked to design something for the theme 'connection'.
In this design we showed a nostalgic way of making contact. We created a storyline, in which the can-phone rings on the front of the shirt and where the phone is being answered on the back. This way, connection gets separate from the digital interpretation and takes you back to the fun moments how we made connection as kids.
o
Book design for Anouk van Klaveren



God-shaped holes, Magic Bullet placebo pills and priests in chalk white art spaces: in this layered piece of auto-fiction

Anouk van Klaveren

analyzes the mysterious conditions under which objects acquire symbolic meaning.

In collaboration we designed this playfull book with holes, cut-outs and switching paper materials. This ended up in 25 hand-made copies. During a one-night exhibition, this little piece of art has been revealed.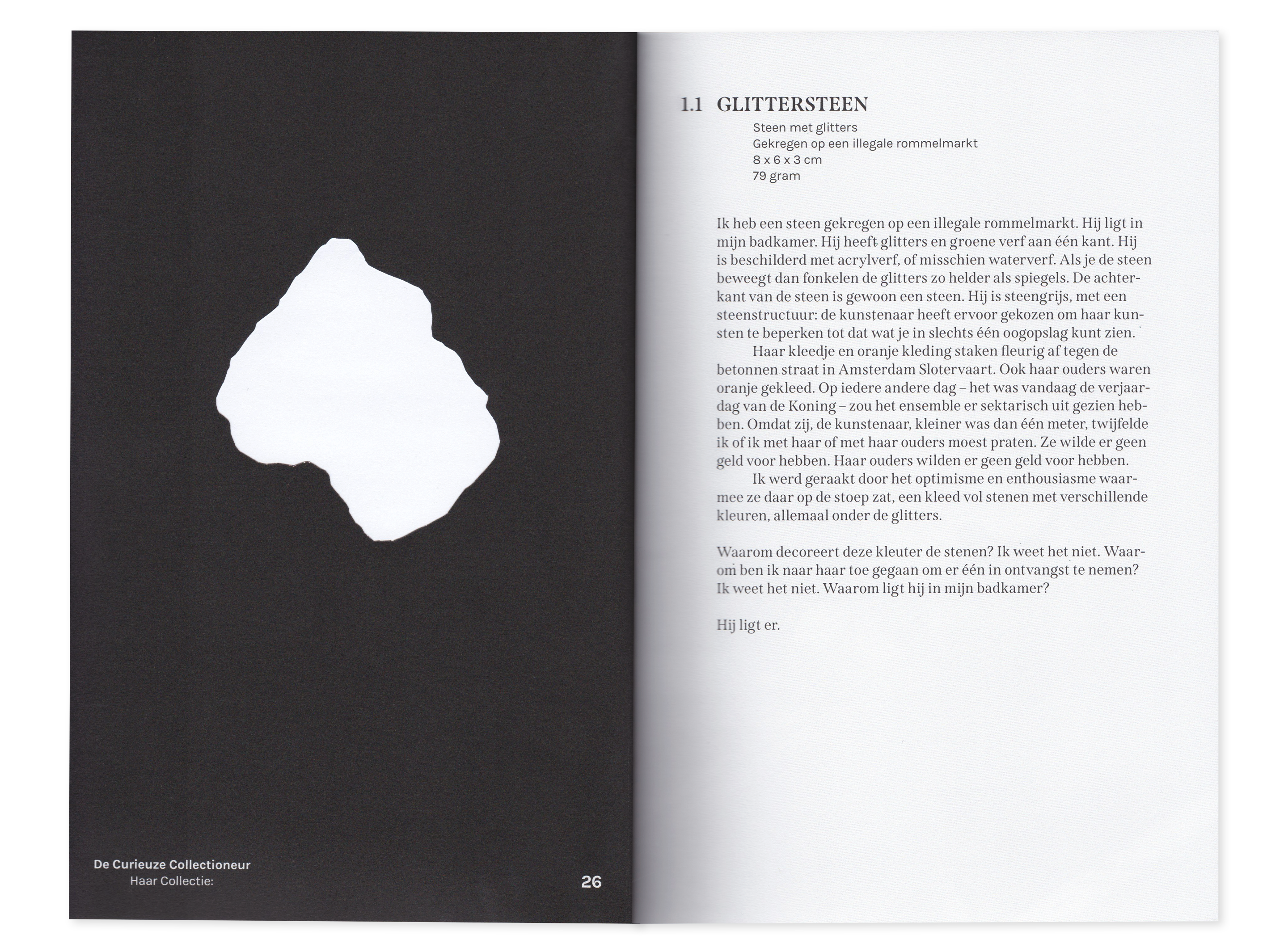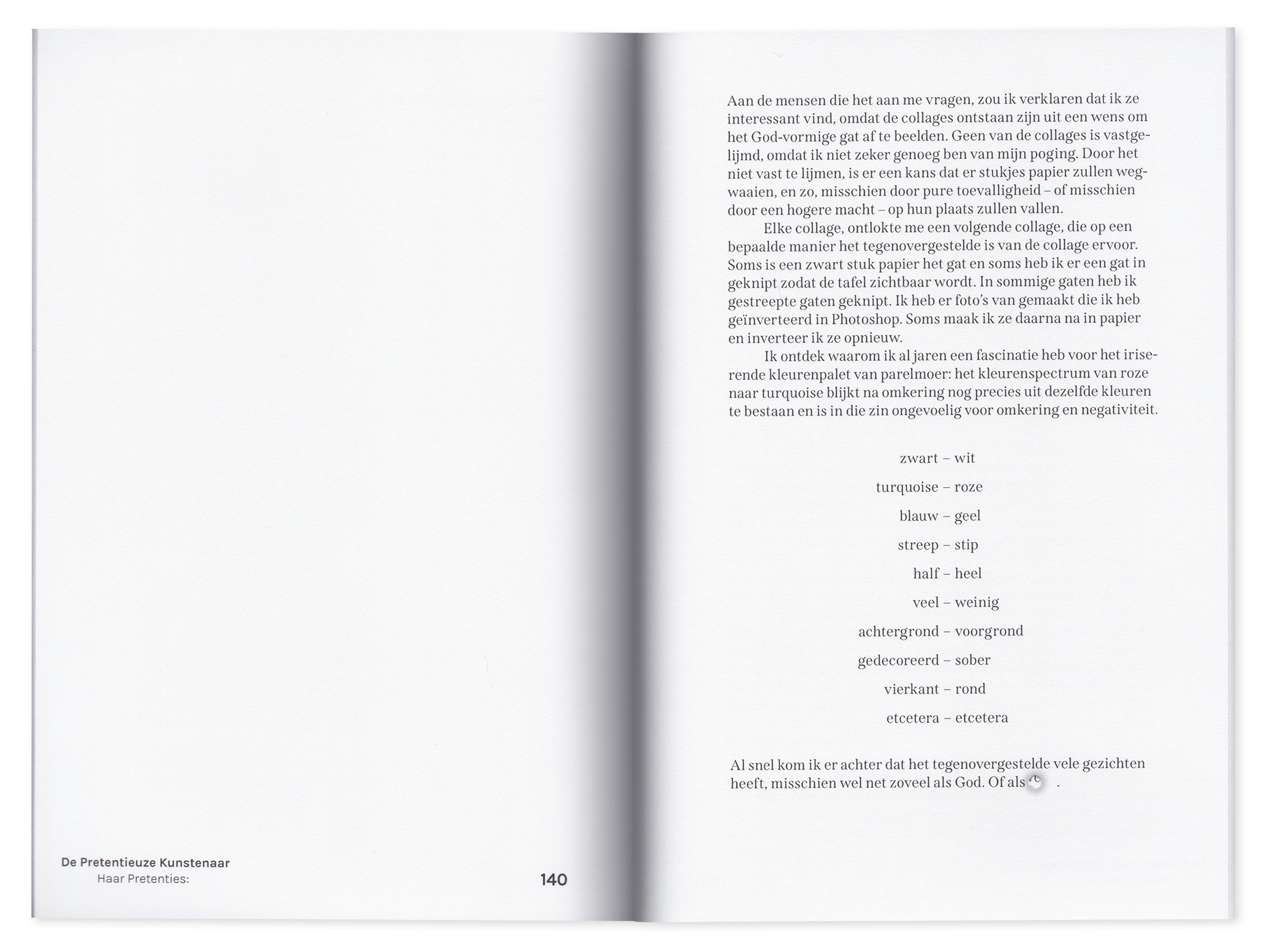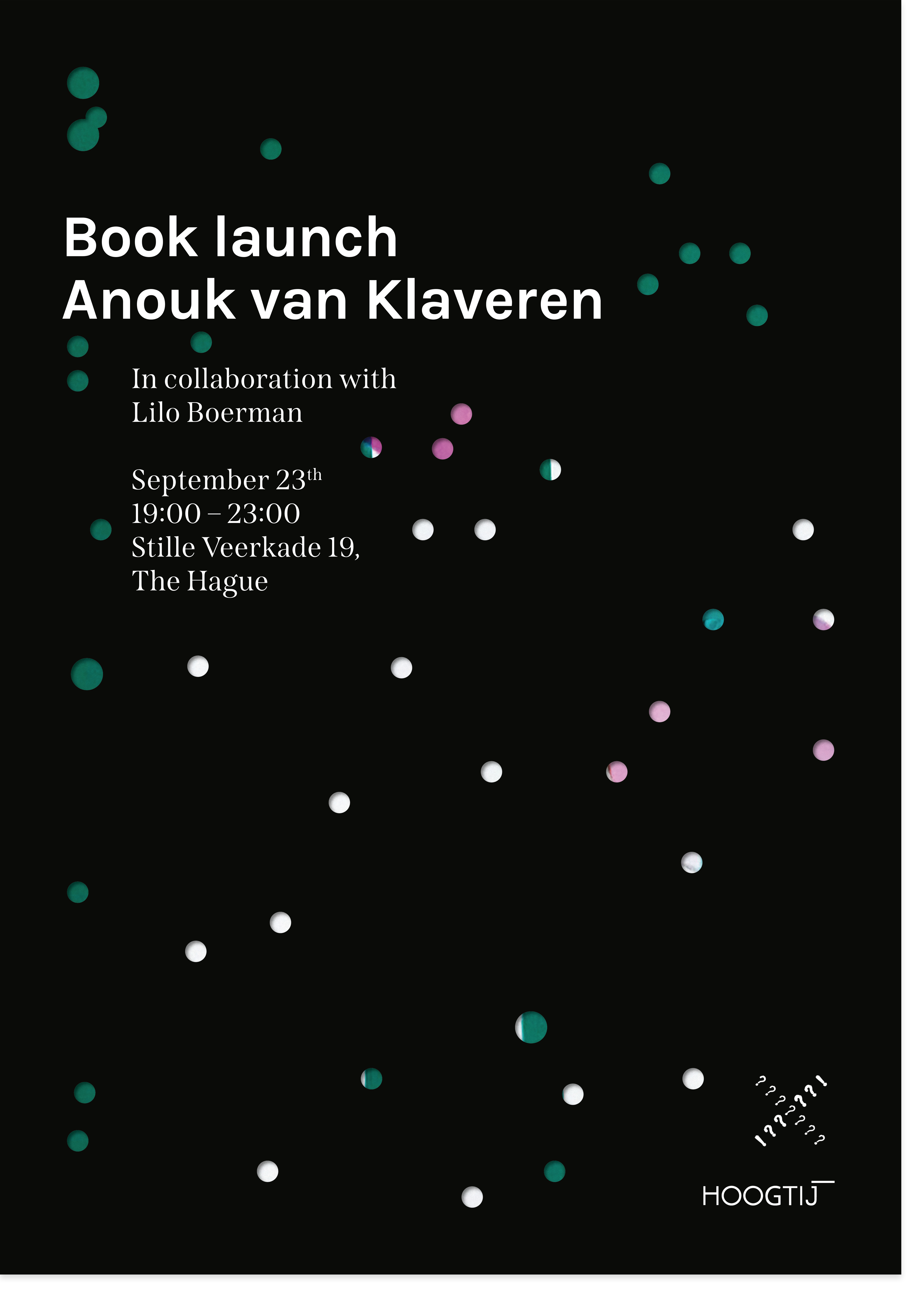 Seek Simplicity
Athora artwork



Clarify

asked me to make an artwork for an entrance installation at the

Athora

offices. I was linked to the theme: seek simplicity.

"I have taken on one of Athora's core values - seek simplicity - as a literal assignment. In other words: looking for simplicity.

At first glance, this work appears to be a minimalist image. But behind this first impression lies customization: such as looking for balance in the form, doing color research and those who look closely at the work will see that the work is hand-painted. Because the design consists of few elements, details take on more meaning. Seek simplicity does not mean a superficial simplification for me, but creating space for focus."
Bosje Bolle Bloemen
Riso prints